I'm giving in to the meme….instead of "New Picks for the Week," it'll be the typical "In My Mailbox."
In My Mailbox is a weekly (or however sporadically you feel like it) meme in which bloggers list the books they've recently received to review. This was instigated by The Story Siren.
This week I went a little crazy at the library. I plan to purchase Goliath by Scott Westerfeld tomorrow (on it's release date!) because I've been DYING for it to come out. Also I'm supposed to get a book in the mail soon-ish to review (I'm SUPER excited about this because it's my first get-a-free-book-and-promise-to-review-it!!!)


Across the Universe by Beth Revis

Seventeen-year-old Amy joins her parents as frozen cargo aboard the vast spaceship Godspeed and expects to awaken on a new planet, three hundred years in the future. Never could she have known that her frozen slumber would come to an end fifty years too soon and that she would be thrust into the brave new world of a spaceship that lives by its own rules.

Amy quickly realizes that her awakening was no mere computer malfunction. Someone - one of the few thousand inhabitants of the spaceship - tried to kill her. And if Amy doesn't do something soon, her parents will be next.

Now, Amy must race to unlock Godspeed's hidden secrets. But out of her list of murder suspects, there's only one who matters: Elder, the future leader of the ship and the love she could never have seen coming.
The Fox Inheritance by Mary E. Pearson
Once there were three. Three friends who loved each other—Jenna, Locke, and Kara. And after a terrible accident destroyed their bodies, their three minds were kept alive, spinning in a digital netherworld. Even in that disembodied nightmare, they were still together. At least at first. When Jenna disappeared, Locke and Kara had to go on without her. Decades passed, and then centuries.

Two-hundred-and-sixty years later, they have been released at last. Given new, perfect bodies, Locke and Kara awaken to a world they know nothing about, where everyone they once knew and loved is long dead.

Everyone except Jenna Fox.

Jane by April Lindner
Forced to drop out of an esteemed East Coast college after the sudden death of her parents, Jane Moore takes a nanny job at Thornfield Park, the estate of Nico Rathburn, a world-famous rock star on the brink of a huge comeback. Practical and independent, Jane reluctantly becomes entranced by her magnetic and brooding employer and finds herself in the midst of a forbidden romance.

But there's a mystery at Thornfield, and Jane's much-envied relationship with Nico is soon tested by an agonizing secret from his past. Torn between her feelings for Nico and his fateful secret, Jane must decide: Does being true to herself mean giving up on true love?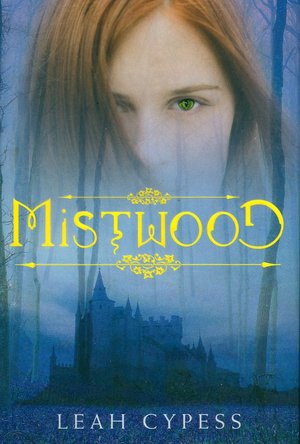 Mistwood by Leah Cypess
The Shifter is an immortal creature bound by an ancient spell to protect the kings of Samorna. When the realm is peaceful, she retreats to the Mistwood. But when she is needed she always comes.

Isabel remembers nothing. Nothing before the prince rode into her forest to take her back to the castle. Nothing about who she is supposed to be, or the powers she is supposed to have.

Prince Rokan needs Isabel to be his Shifter. He needs her ability to shift to animal form, to wind, to mist. He needs her lethal speed and superhuman strength. And he needs her loyalty—because without it, she may be his greatest threat.

Isabel knows that her prince is lying to her, but she can't help wanting to protect him from the dangers and intrigues of the court... until a deadly truth shatters the bond between them.

Now Isabel faces a choice that threatens her loyalty, her heart... and everything she thought she knew.

Sass and Serendipity by Jennifer Ziegler
For fifteen-year-old Daphne, the glass is always half full, a dab of lip-gloss can ward off a bad day, and the boy of her dreams—the one she's read about in all of her beloved romance novels—is waiting for her just around the corner.

But Daphne's older sister Gabby wishes Daphne would get real. In Gabby's world, everyone's out for themselves, wearing makeup is a waste of time, and boys only distract you from studying before they break your heart. The only boy Gabby trusts is her best friend, Mule, who has always been there for her.

Both Gabby and Daphne are still reeling from their parents' divorce, though in very different ways. While Gabby will never forgive her unreliable father for failing her mother, Daphne idolizes her daddy and is sure that everything would work out fine if her cranky mom would just let him back into their lives.

When a crisis leaves the girls and their mom homeless, help comes from an unexpected source, and both girls are courted by surprise suitors who shake up their views of the world. Suddenly the glass isn't so clearly half empty or half full… and love seems a lot more complicated than they ever could have imagined.
So Much Closer by Susane Colasanti
Scott Abrams is the love of Brooke's life. He just doesn't know it yet. So when his family moves to New York City the summer before senior year, Brooke has no choice but to follow Scott. It's her last chance to prove to him that they're meant to be together.

But the city is full of surprises that Brooke never expected. Ever since a painful family trauma, she's been closed off to her parents, to her friends, and even to herself. Now, inspired by the thrilling energy of the bustling and creative city around her, Brooke begins to discover a side of herself she never knew existed.

And as she finds out, in the city that never sleeps, love can appear around any corner...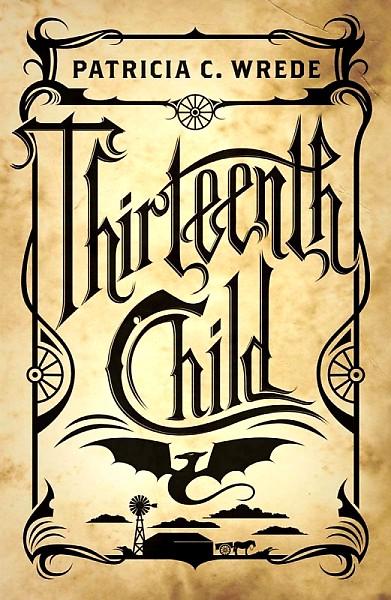 Thirteenth Child by Patricia C. Wrede
Eff was born a thirteenth child. Her twin brother, Lan, is the seventh son of a seventh son. This means he's supposed to possess amazing talent -- and she's supposed to bring only bad things to her family and her town. Undeterred, her family moves to the frontier, where her father will be a professor of magic at a school perilously close to the magical divide that separates settlers from the beasts of the wild.

Where She Went by Gayle Forman

It's been three years since the devastating accident . . . three years since Mia walked out of Adam's life forever.

Now living on opposite coasts, Mia is Juilliard's rising star and Adam is LA tabloid fodder, thanks to his new rock star status and celebrity girlfriend. When Adam gets stuck in New York by himself, chance brings the couple together again, for one last night. As they explore the city that has become Mia's home, Adam and Mia revisit the past and open their hearts to the future - and each other.

Told from Adam's point of view in the spare, lyrical prose that defined If I Stay, Where She Went explores the devastation of grief, the promise of new hope, and the flame of rekindled romance.
I have yet to read
If I Stay
, but I figured I would get this out just in case I read
If I Stay
really soon.

The Year We Were Famous by Carole Estby Dagg
With their family home facing foreclosure, seventeen-year-old Clara Estby and her mother, Helga, need to raise a lot of money fast—no easy feat for two women in 1896. Helga wants to tackle the problem with her usual loud and flashy style, while Clara favors a less showy approach. Together they come up with a plan to walk the 4,600 miles from Mica Creek, Washington, to New York City—and if they can do it in only seven months, a publisher has agreed to give them $10,000. Based on the true story of the author's great-aunt and great-grandmother, this is a fast-paced historical adventure that sets the drama of Around the World in Eighty Days against an American backdrop during the time of the suffragist movement, the 1896 presidential campaign, and the changing perception of "a woman's place" in society.
Quite the haul.
I hope I have time to read most of these (plus the others I have lying around) before I have to return them!
What did you get recently?
Have you read any of these? If so, are they good?