So my total book count for the year is…..
69
That's 21 less than 2011, and I blame it purely on college and the way it eats up your time.
Also due to my general laziness and college work, I have not reviewed hardly any. And that sucks. I realize that, so I'm going to try to spend time on the weekend reviewing multiple books to post during the coming week. I'm also going to try to nail down a schedule of weekly posts I will participate in. So look forward to a more organized blog this coming year!!

(As I finally review them, I will update this list!)

Final list of books read by month:
January 2012:
The Name of the Star - Maureen Johnson
The Agency: The Body at the Tower - Y. S. Lee
Frankenstein - Mary Shelley
The Unbecoming of Mara Dyer - Michelle Hodkin
Deadly Cool - Gemma Halliday
Masquerade - Nancy Moser
Death Cloud - Andrew Lane

February 2012:
Mistwood - Leah Cypess
Variant - Robison Wells
The Future of Us - Jay Asher & Carolyn Mackler
Shatter Me - Tahereh Mafi
Faithful - Janet Fox

March 2012:
The Statistical Probability of Love at First Sight - Jennifer E. Smith
A Million Suns - Beth Revis
Fever - Lauren DeStefano
Legend - Marie Lu
The Boy Book - E. Lockhart

April 2012:
Out of Sight, Out of Time - Ally Carter
Social Suicide - Gemma Halliday
Under the Never Sky - Veronica Rossi
Spell Bound - Rachel Hawkins

May 2012:
Firelight - Sophie Jordan
Prom & Prejudice - Elizabeth Eulberg
Prisoners in the Palace - Michaela MacColl
Article 5 - Kristen Simmons
Cinder - Marissa Meyer
The Merman and the Moon Forgotten - Kevin McGill
First Date - Krista McGee
Paranormalcy - Kiersten White
Insurgent - Veronica Roth
Graffiti Moon - Cath Crowley

June 2012:
Starters - Lissa Price
Supernaturally - Kiersten White
Making Waves - Lorna Seilstad
The Luxe - Anna Godbersen
Wanderlove - Kirsten Hubbard
Enchanted - Alethea Kontis
Bitterblue - Kristin Cashore
The Pledge - Kimberly Derting
Obsidian - Jennifer L. Armentrout
Cool Beans - Erynn Mangum
Latte Daze - Erynn Mangum

July 2012:
The Agency: The Traitor in the Tunnel - Y.S. Lee
Beguiled - Deeanne Gist & J. Mark Bertrand
Pretty Crooked - Elisa Ludwig
Shadow and Bone - Leigh Bardugo
Grave Mercy - Robin LaFevers
Double Shot - Erynn Mangum
Pandemonium - Lauren Oliver
For Darkness Shows the Stars - Diana Peterfreund
Ruby Red - Kerstin Gier
Keeping The Castle - Patrice Kindl
Scarlet - A.C. Gaughen

August 2012:
Born Wicked - Jessica Spotswood
Garden of Madness - Tracy L. Higley
The Scorpio Races - Maggie Steifvater
Dark Life - Kat Falls
Angelfire - Courtney Allison Moulton

September 2012:
Such a Rush - Jennifer Echols
A Midsummer Tights Dream - Louise Rennison

October 2012:
Ripper - Stefan Petrucha

November 2012:
The Crown of Embers - Rae Carson
The Mark of Athena - Rick Riordan

December 2012:
Because It's My Blood - Gabrielle Zevin
Second Chance Summer - Morgan Matson
Middle Ground - Katie Kacvinsky
Girl V. Boy - Yvonne Collins & Sandy Rideout
The Evolution of Mara Dyer - Michelle Hodkin
The Perks of Being a Wallflower - Stephen Chbosky
Some Favorites of the Year (in no particular order):
The Agency Series by Y.S. Lee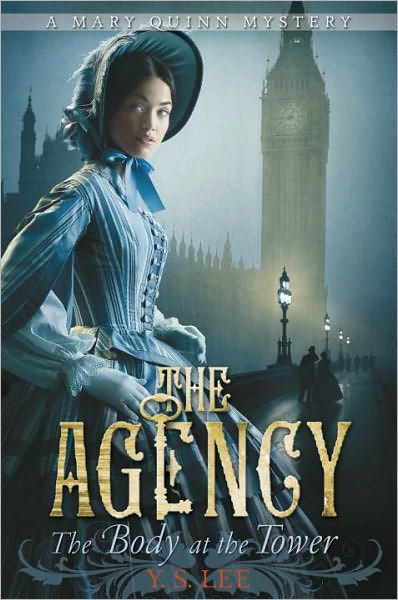 There's one more of these coming out soon which I can NOT wait for. These books are fantastic. Mary has remarkable and realistic character development, the mysteries are always surprising, and James is super amazingly hot and perfect with his imperfections. I could read these again and again.
Shatter Me by Tahereh Mafi


I really loved this book. I thought the romance was great and the whole "so I'm evil but don't you still find me kind of hot?" bad guy to be an unexpected villain aspect. Even though in the end, it took an unexpected turn and I'm still confused about her "ability," I really feel like the sequel is going to be amazing.
Legend by Marie Lu


I'm very excited to see where the sequel takes this story. Usually I'm not a big fan of dual narrators, but with the font change it was easier to read. I loved both protagonists and the conflicts they overcame. From the ending though, I have no clue where this story will go.
Cinder by Marissa Meyer


Ahh! Love!! Love the concept, love the characters, love the direction it's heading. I love everything. I identified with Cinder more than any other protagonist I remember reading lately. I know that's weird since she's a cyborg and such, but it makes sense, I promise.
Insurgent by Veronica Roth


Did any Divergent fans NOT love this book? I felt that it continued the story in an excellent manner. The only thing I didn't like was Tris and Four's relationship development. That sucked. Oh well, the actual plot was awesome.
Bitterblue by Kristin Cashore


Kristin Cashore is a genius. I could not have been more eager for this book or more thrilled after reading it. Bitterblue was a perfect sequel to explain the continuing story we all wondered about. How did Bitterblue get the kingdom back to normal? How did Katsa and Po's relationship progress? Also this book explained a lot about the Graces and just…it was so beautiful. I mean the actual book was beautiful. With the maps and diagrams, the black and white divider pages…I loved it. I love Kristin Cashore.
Shadow and Bone by Leigh Bardugo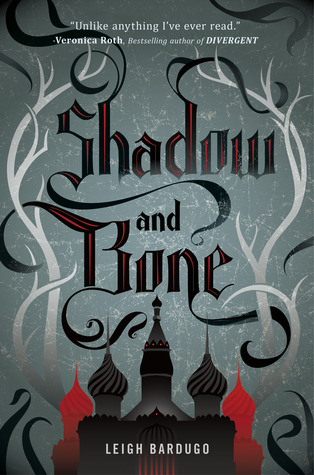 I came into Shadow and Bone with very high expectations that were all fulfilled. This was the most perfect book. From the detailed setting to the complicated romance, I loved everything. Seductive villains and childhood friends turned lovers. Character development from shy and overlooked to strong and confident. If you have not yet read this. Read it.
Grave Mercy by Robin LaFevers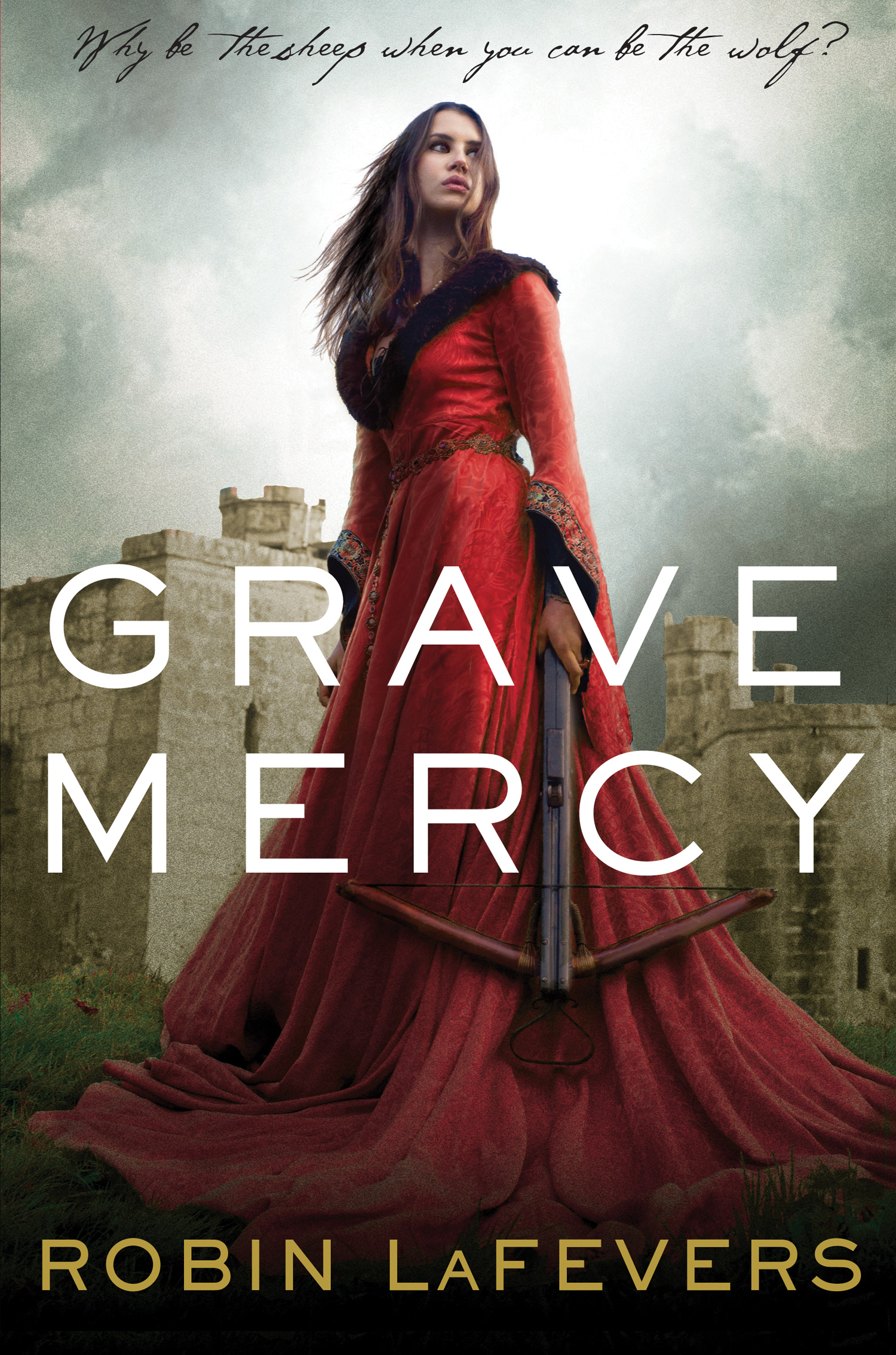 You know how assassin books are always awesome? No exception here. Make those assassins formed from a group of men-hating nuns and add in some great faking-the-feelings-turns-to-real-feelings romance, and you have a real winner. Also, it's super long. Which I LOVE!
Pandemonium by Lauren Oliver


Lauren Oliver always manages to break my heart. Whether it be through a terrible ending, another terrible ending, or yet again a terrible ending. Goodness woman, I can only hit a book in frustration so much. You suck. I love you. Keep writing. Forever.
The Scorpio Races by Maggie Stiefvater


This was my first Stiefvater book, and it won't be my last. She has blown me away with her beautiful writing and characters that I just love. This was a stand alone too, which I LOVED because I'm sick of having to wait a year to continue a story. Even though the ending wasn't all I hoped for, it was good. It included all it really needed to.
Crown of Embers by Rae Carson


Rae Carson can not get anymore wonderful. Although I kind of hated her a little for certain events in Girl of Fire and Thorns, I got over it. I moved on, embraced the new happenings until the end of Crown of Embers. OHMYGOSH. I NEED THE SEQUEL. You can't end a book that way, it's just wrong. Genius and a perfect setup for a sequel, but MEAN.
---
So that's the end of it. I loved many other books, but those definitely stood out. I encourage you to check out the reviews I have linked of the books I read this year. And I will get right on the whole "actually posting reviews" part of blogging real soon. :)