In My Mailbox is a weekly (or however sporadically you feel like it) meme in which bloggers list the books they've recently received to review. This was instigated by The Story Siren.
---
Legend – Marie Lu
What was once the western United States is now home to the Republic, a nation perpetually at war with its neighbors. Born into an elite family in one of the Republic's wealthiest districts, fifteen-year-old June is a prodigy being groomed for success in the Republic's highest military circles. Born into the slums, fifteen-year-old Day is the country's most wanted criminal. But his motives may not be as malicious as they seem.
From very different worlds, June and Day have no reason to cross paths - until the day June's brother, Metias, is murdered and Day becomes the prime suspect. Caught in the ultimate game of cat and mouse, Day is in a race for his family's survival, while June seeks to avenge Metias's death. But in a shocking turn of events, the two uncover the truth of what has really brought them together, and the sinister lengths their country will go to keep its secrets.
I got this as a late Christmas present from my brother and sister. Since I desperately wanted this, I am a very happy girl. Can't wait to start it!!!
Masquerade – Nancy Moser
1886, New York City: Charlotte Gleason, a rich heiress from England, escapes a family crisis by traveling to America in order to marry the even wealthier Conrad Tremaine. She soon decides that an arranged marriage is not for her and persuades her maid, Dora, to take her place. What begins as the whim of a spoiled rich girl wanting adventure becomes a test of survival. As for Dora, she lives a fairy tale complete with gowns, jewels, and lavish mansions--yet is tormented by guilt and the presence of another love that will not die. Will their masquerade be discovered? Will one of them have second thoughts? Will love win out? There is no guarantee the switch will work. It's a risk. It's the chance of a lifetime.
I bought this at Lifeway for 35% off! :)
I've already started it, and it's great so far.
The Agency: The Body at the Tower – Y.S. Lee
Now nearly a full-fledged member of the Agency, the all-female detective unit operating out of Miss Scrimshaw's Academy for Girls, Mary Quinn is back for another action-packed adventure. Disguised as a poor apprentice builder and a boy, she must brave the grimy underbelly of Victorian London – as well as childhood memories of fear, hunger, and constant want – to unmask the identity of a murderer. Assigned to monitor a building site on the clock tower of the Houses of Parliament, Mary earns the confidence of the work crew, inching ever nearer her suspect. But if an irresistible desire to help the city's needy doesn't distract her and jeopardize her cover, unexpectedly meeting with an old friend – or flame – just might.
I got this out of the library and read it all that day. This series is completely incredible!!!!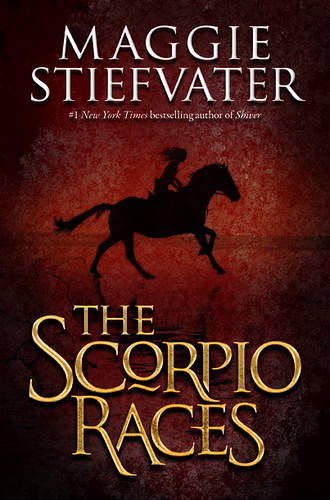 The Scorpio Races – Maggie Stiefvater
Some race to win. Others race to survive.
It happens at the start of every November: the Scorpio Races. Riders attempt to keep hold of their water horses long enough to make it to the finish line.
Some riders live.
Others die.
At age nineteen, Sean Kendrick is the returning champion. He is a young man of few words, and if he has any fears, he keeps them buried deep, where no one else can see them.
Puck Connolly is different. She never meant to ride in the Scorpio Races. But fate hasn't given her much of a choice. So she enters the competition - the first girl ever to do so. She is in no way prepared for what is going to happen.
As she did in her bestselling Shiver trilogy, author Maggie Stiefvater takes us to the breaking point, where both love and life meet their greatest obstacles, and only the strong of heart can survive. The Scorpio Races is an unforgettable reading experience.
I have heard many good things about this book, it sounds amazing, and I'm so thrilled to have it in my hands, even if it is a library copy.

Did you obtain any great books this week/fortnight/month/year/[insert amount of time here]?