So I just ran by the library to pick up three books that I had put on hold, when, lo and behold, three more pretty books which I had been wanting to read were sitting on the shelves. I assume they were waiting for me. :)
Anyways, here are the ones I just got and plan to read in the next few weeks.
(Also, I'm really sorry about not being up-to-date with my reviews, I've been really busy. I'm planning on writing them soon. However, school starts on Wednesday, so it will be even harder to keep up.)
Awaken by Katie Kacvinsky

Maddie lives in a world where everything is done on the computer. Whether it's to go to school or on a date, people don't venture out of their home. There's really no need. For the most part, Maddie's okay with the solitary, digital life—until she meets Justin. Justin likes being with people. He enjoys the physical closeness of face-to-face interactions. People aren't meant to be alone, he tells her.

Suddenly, Maddie feels something awakening inside her—a feeling that maybe there is a different, better way to live. But with society and her parents telling her otherwise, Maddie is going to have to learn to stand up for herself if she wants to change the path her life is taking.

In this not-so-brave new world, two young people struggle to carve out their own space.
The Boyfriend List by E. Lockhart
Ruby Oliver is 15 and has a shrink. She knows it's unusual, but give her a break—she's had a rough 10 days. In the past 10 days she:

lost her boyfriend (#13 on the list),

lost her best friend (Kim),

lost all her other friends (Nora, Cricket),

did something suspicious with a boy (#10),

did something advanced with a boy (#15),

had an argument with a boy (#14),

drank her first beer (someone handed it to her),

got caught by her mom (ag!),

had a panic attack (scary),

lost a lacrosse game (she's the goalie),

failed a math test (she'll make it up),

hurt Meghan's feelings (even though they aren't really friends),

became a social outcast (no one to sit with at lunch)

and had graffiti written about her in the girls' bathroom (who knows what was in the boys'!?!).

But don't worry—Ruby lives to tell the tale. And make more lists.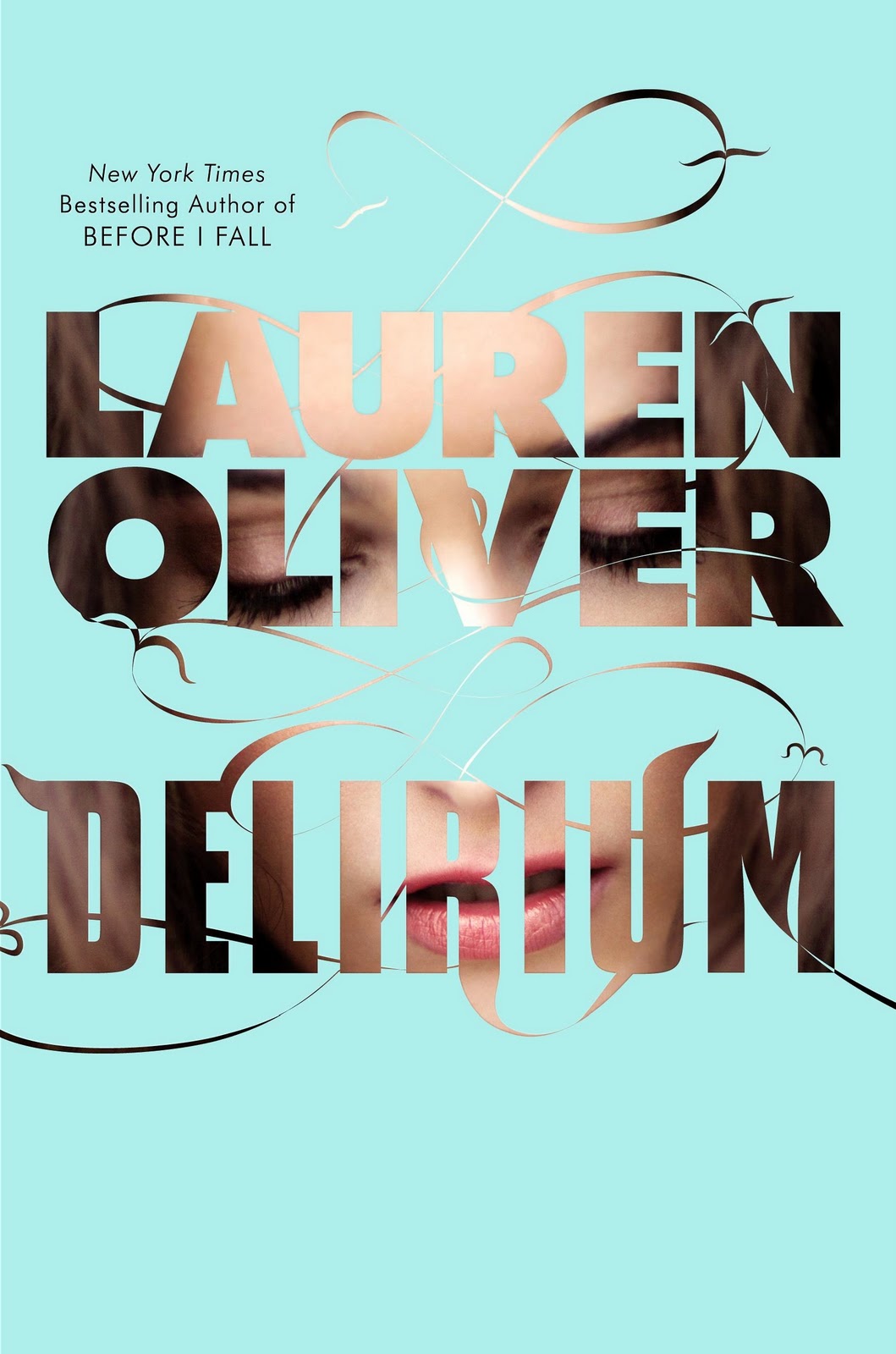 Delirium by Lauren Oliver
Before scientists found the cure, people thought love was a good thing. They didn't understand that once love -- the deliria -- blooms in your blood, there is no escaping its hold. Things are different now. Scientists are able to eradicate love, and the governments demands that all citizens receive the cure upon turning eighteen. Lena Holoway has always looked forward to the day when she'll be cured. A life without love is a life without pain: safe, measured, predictable, and happy.

But with ninety-five days left until her treatment, Lena does the unthinkable: She falls in love.
Entwined by Heather Dixon
Azalea is trapped. Just when she should feel that everything is before her . . . beautiful gowns, dashing suitors, balls filled with dancing . . . it's taken away. All of it.

The Keeper understands. He's trapped, too, held for centuries within the walls of the palace. And so he extends an invitation.

Every night, Azalea and her eleven sisters may step through the enchanted passage in their room to dance in his silver forest.

The Keeper likes to keep things.

Azalea may not realize how tangled she is in his web until it is too late.
The Magnolia League by Katie Crouch

After the death of her free-spirited mother, sixteen-year-old Alex Lee must leave her home in northern California to live with her wealthy grandmother in Savannah, Georgia. By birth, Alex is a rightful, if unwilling, member of the Magnolia League, Savannah's long-standing debutante society. She quickly discovers that the Magnolias have made a pact with a legendary hoodoo family, the Buzzards. The Magnolias enjoy youth, beauty and power. But at what price?

As in her popular adult novels, Crouch's poignant and humorous voice shines in this seductively atmospheric story about girls growing up in a magical Southern city.
Withering Tights by Louise Rennison
Picture the scene: Dother Hall performing arts college somewhere Up North, surrounded by rolling dales, bearded cheesemaking villagers (male and female) and wildlife of the squirrely-type.

On the whole, it's not quite the showbiz experience Tallulah was expecting… but once her mates turn up and they start their 'FAME! I'm gonna liiiiive foreeeeeever, I'm gonna fill my tiiiiights' summer course things are bound to perk up.

Especially when the boys arrive. (When DO the boys arrive?)

Six weeks of parent-free freedom.

cos it's the THEATRE dahling, theatre!!

I am VERY excited to read this batch of books!
Have you read any of these? If so, how were they??
Are you planning on reading any of these?